Data Protection & your personal data
What data about you do we store? What do we do with it? And what can you do?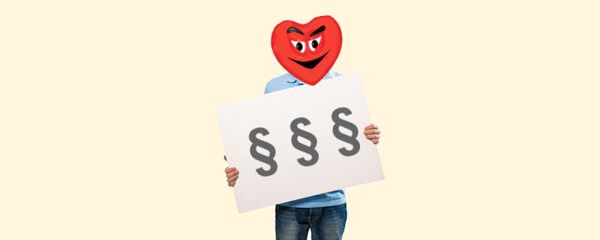 1. What data about you do we store?
All that you can do with us is: Reading through our sites. Free of charge. Because we are a free information portal! There is nowhere for you to type anything in.
And neither do we store any personal data:
We do not store your email address.
We do not store your password.
We do not store your address or telephone number.
Nor do we store your profile.
Nor do we store any information about your credit card or your Paypal-access.
However, we do track where you come from, which pages you look at with us and which online dating websites you click on.
In addition, we place cookies on your browsing.
Tracking:
For tracking we utilize Google Tools ("Google Ads" and "Google Analytics"). In doing so your IP will be stored. Although not as "12.34.56.78" but anonymised as "12.34.56.xx".
Cookies:
Cookies are small text files that are stored by your browser on your device. Only the website that has written the cookies may read them. After 26 weeks the cookies vanish into thin air.
---
2. What happens with your data?
Google stores this anonymised tracking data somewhere in the USA on a super computer. We can log in to Google and see what users have been doing on our site.
After 26 weeks the data in the USA is automatically erased.
---
3. What can you do?
You can set your browser to not store any cookies, for example, by operating "Private Surfing" mode.
You may also tell Google that you do not want to be tracked. How do you do that? Just google it ;-)
You may raise a complaint with our data protection officer. You can find details in the legal information.
You can take a bow to our website!

We hope all this has been of help to you!
---